We're all about go green here at The Wardrobe!
What about recycling clothes though? Ever thought about it? Take a look at a short story from Nicole from Withee, Wisconsin!
This past Monday morning, I was suffering from a bit of post-Christmas blues. All the holiday hubbub is over, the Christmas cookies are all gobbled up (which doesn't take long in our house), Christmas songs have left the air waves and the holiday greetings have left the lips of friends, family and store keepers, not to return until December 2010. It's just plain old winter from this point on. Cold, frigid January has taken hold of our lives with an icy grip.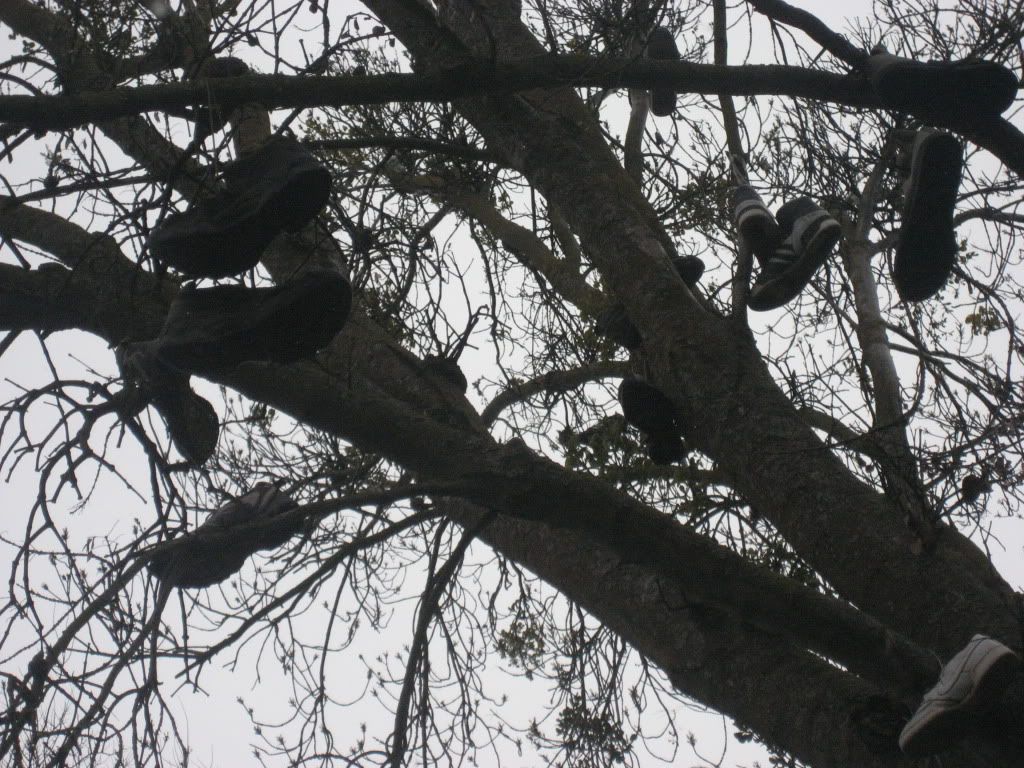 As I expected, working up the gumption to layer on the winter garb and face the frigid weather has been a bit tougher these days. I think that all holiday eating has put my body into hibernation mode. but cows need to be fed and milked twice a day so late the layering commence. Once out in the elements and bundled up to the correct comfort level, things are just fine.
Speaking of layering of clothes, farmers truly know how to get the most bang for their buck when it comes to clothing. In my household and I know many thrifty farmers will agree, farmer clothes live a long, fruitful life.
When clothes are first brought home from the store they are in stage one. These good clothes are worn to town and appropriate for public viewing. clothes last in this stage probably the least amount of time.
Once these clothes get a bit worn or stained they go into stage two-house clothes. these homebound clothes, which are not suitable for public show, are worn just sluffing around the house. Since farmers get very few visitors that just pop in unexpected, we really don't care what we look like. Holes, tears, stains just add to the comfort and generally are fair game for household attire. Stacy and Clinton would be appalled.
Now, once stage two clothes become too gnarly for household wear but still not pathetic enough to get rid of, they move on to stage three-barn clothes.
Barn clothes, although not a pretty sight, still have a lot of wear in them. As long as the holes are not too big to be patched, they could live on in the stage three for years. Some crafty farmers who are not afraid of little or even gaping holes in their clothing get even longer wear of these holey togs. Creative layering is used to cover exposed skin from the gaping holes. If you have a large hole in the heel of your sock, a clever fellow would simply wear another sock over it that has a hole in the toe instead.
Creative patching is also utilized in this stage. I have seen barn jeans that consisted of less than 20% of their original material-the rest if held together with large swatches of stage there clothes in their final hour. Some really creative patchers skip the hassle of threading a needle altogether and go crazy with the duct tape. why not, you get the extra benefit of having waterproof patches.
Now that I think of it, there is actually a stage four in the process of recycling but it is no longer considered clothing. the scraps of clothing that survive to stage four are recycled into rags of all kinds. Barn rags, shop rags, dusting rags or may be used to fill a gap in the silo room wall. From there they finally rest in pieces int he bottom of a fiery burn barrel.
If everyone had this conscience mentality when it comes to recycling-our land fills would be mole hills instead of mountains. Well the sun has gone down, the air is cold as sin and it is time for me to don my stage three clothes-carefully and strategically layering so all the holes are covered and head out to do night chores. Keep warm all!